Campus Sustainability Tours
Posted in Announcements Events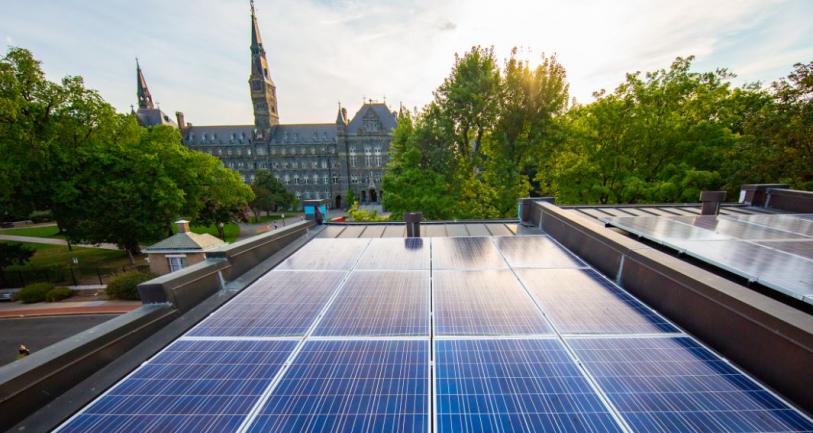 Join ENST for a specially curated Campus Sustainability Walking Tour this Fall! Tours (approx. 1 hour long) will be offered by the Office of Sustainability on three dates over the coming weeks. For details and to RSVP, please click here (new window).
The Campus Sustainability Walking Tour (new window) highlights selected sustainability features on Georgetown's Hilltop campus, which serve to demonstrate the university's commitment to sustainability — including efforts to reduce greenhouse gas emissions, protect our watershed, support pollinator habitats on campus, and more.
Tour locations include campus sustainability landmarks such as the Green Roof on O'Gara Terrace, LEED-Gold certified buildings such as Regents Hall and Healey Family Student Center, and more. Signage at each site on the tour highlights sustainability features such as green roofs, energy efficient infrastructure and stormwater mitigation projects.