Events
We are pleased to host and co-sponsor a range of events on and around campus related to environmental issues and the nexus of society and ecology. See below for details about upcoming and prior events.

Upcoming Events
Events will be added here as they are scheduled, so check back soon!
Prior Events
A working collection of some of our ENST-related activities and events.
Climate Science and Active Engagement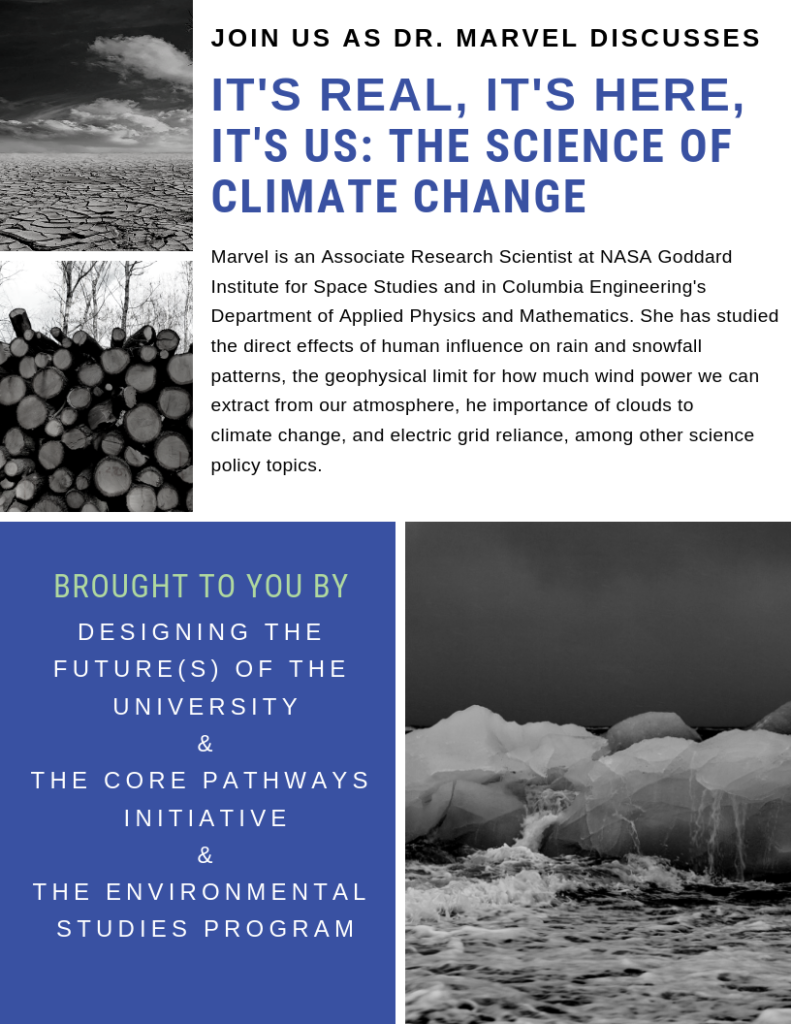 Dr. Kate Marvel: "It's Real, It's Here, It's Us: The Science of Climate Change" (co-sponsored by Designing the Future(s) of the University, the Core Pathways Initiative, & Environmental Studies) (April 2, 2019)
ENST Career Workshop

This session brought together alumni and others in the field for a robust conversation with current students about post-graduate life and work! (3/2/22)
.
ENST Fall Study Break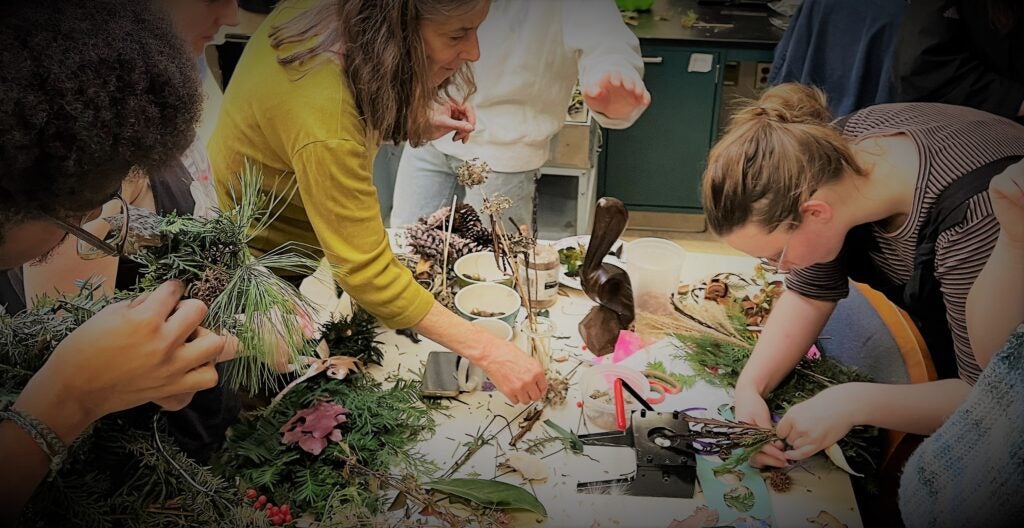 If you ever wondered what a Chicken Wreath was, well, wonder no more! Following our Winter Capstone mini-symposium, a study break with food, foraging, crafts, and conversations was held in the Ecology Lab up on Observatory Hill. (12/7/22)
.
.
Exploring the Bioregion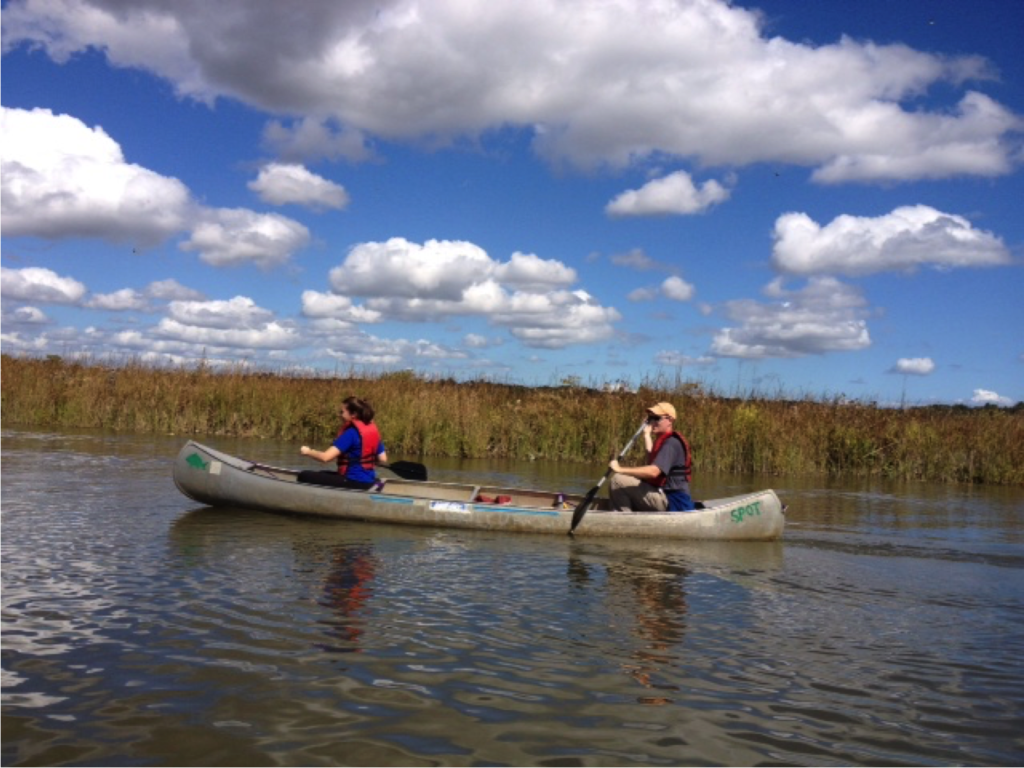 Creative Engagement with Local Materials